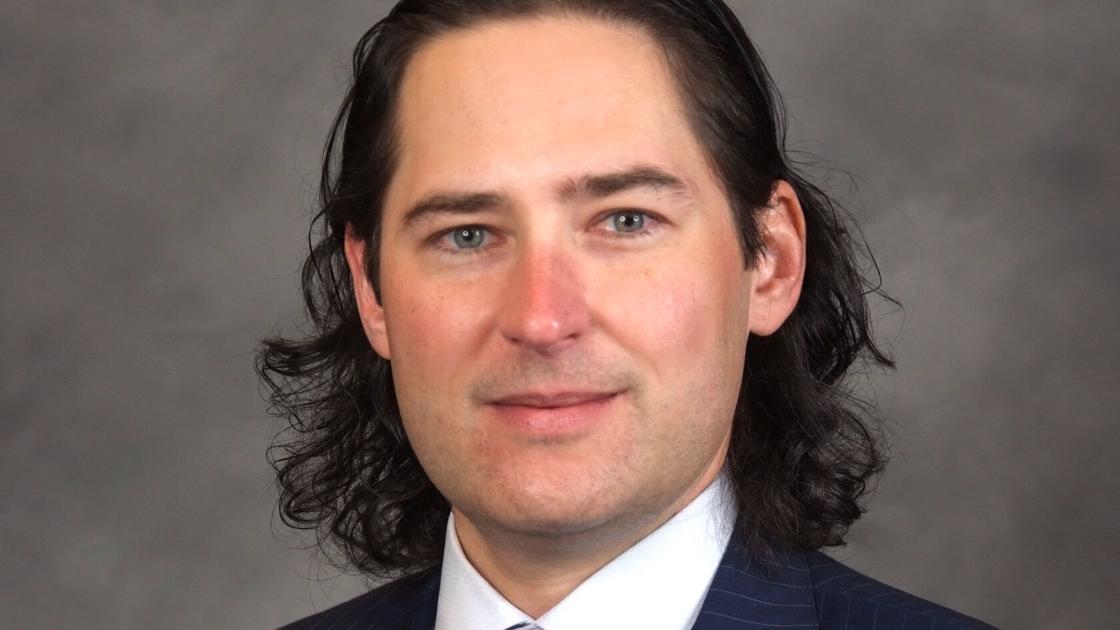 BLOUNTVILLE — Sullivan County school board Vice Chair- man Matthew Spivey thinks $8 of every $10 in taxes from recently legalized sports betting in Tennessee would be a good source of revenue for grade K-12 public school capital projects.
However, Spivey said he can't take credit for the idea to support the legislation by a Northeast Tennessee lawmaker, Rep. David Hawk, R-Greeneville, since Spivey got the idea from neighboring Hawkins County's school board.
Spivey said the proposal would give money to education other than the higher education funds generated by state lottery proceeds.
Hawkins County Commission Chairman Rick Brewer said estimates are the amendment would generate about $25 per student per year in revenue, meaning about $150,000 for Hawkins County's school system of about 6,000 students.
Using that math, the proposed statewide change would add about $220,000 a year to Sullivan County Schools' maintenance coffers based on about 8,800 students and about $192,500 a year to Kingsport City Schools' coffers based on 7,700 students.
WHAT WAS SULLIVAN SCHOOL BOARD VOTE?
At Spivey's behest and upon the recommendation of Director of Schools David Cox, the Sullivan County Board of Education on Feb. 4 went on record 7-0 supporting the designation of 80% of new taxes from sports betting in Tennessee to K-12 capital needs, which Cox said would be school construction and maintenance projects.
Among capital projects in Sullivan County Schools, aside from normal roofing and other maintenance programs, are a new access road for West Ridge High School to open in August off Exit 63 of Interstate 81 on Lynn Road. A proposal the County Commission turned down would have spent up to $6 million in bonds on that project — to be repaid by school system money.
Also, the school board has looked at building a swimming pool for West Ridge, which when it opens Aug. 9 is to use the current Sullivan Central High pool about four miles away. The West Ridge pool in 2018 had a rough estimate of $6.5 million.
WHAT IF COUNTY COMMISSION DOESN'T APPROVE?
Like Hawkins, the Sullivan board recommended its county commission also approve the resolution, which the Hawkins commission did. However, the Sullivan County board on a recommendation by Cox voted to have the school board vote forwarded on to lawmakers in Nashville whether the Sullivan County Commission also approves it or not.
Chairman Randall Jones said the vote was "either a standalone or a collaboration with the County Commission." All seven school board members, Jones, Spivey and members Mark Ireson, Randall Gilmore, Michael Hughes, Paul Robinson and Mary Rouse, signed a joint resolution but will come back later and sign a school board-only resolution if the County Commission does not follow suit.
"This was shared among my (Northeast Tennessee) superintendents' group," Cox told the board.
WHAT ARE BILL DETAILS?
House Bill 48 would provide a new source of capital projects for public schools from betting on sports, and Spivey said it would fall outside the Basic Education Program funding mechanism of Tennessee.
HB 48 amends Tennessee Code Annotated 4-51-304 to state: "Eighty percent of the privilege tax collected under this section must be distributed by the corporation to the state treasurer for deposit into an account for the use by public school systems for construction and maintenance of school buildings. … The state treasurer shall distribute the funds received under this subdivision to each public school system based on the number of students enrolled in the system at the end of each school year. The funds distributed under this subdivision are outside of the basic education program (BEP) and do not affect a public school system's maintenance of effort."
Staff Writer Jeff Bobo contributed to this report.